Last Updated: 03/26/21
Staff
Office of the Director
Jeffrey D. White, M.D.
Director

Dr. White joined the Metabolism Branch of the National Cancer Institute (NCI) in 1990 as a Medical Staff Fellow where he performed laboratory research in immunology and molecular biology. While in the Metabolism Branch, he served in various positions culminating as director of the Clinical Trials and Clinical Care Program. In that capacity, he coordinated the development and administration of phase I and II clinical trials using unmodified and radiolabeled monoclonal antibody constructs. Dr. White has been principal investigator for and has reported the results from trials of various experimental treatments for patients with adult T-cell leukemia/lymphoma (ATL) and cutaneous T-cell lymphoma (CTCL).
From 1995 to 1998, Dr. White also served as an oncology consultant to the director of the NIH's Office of Alternative Medicine. In October 1998, the Deputy Director of Extramural Science of NCI, Dr. Robert Wittes, chose him to serve as director of a new office in the NCI titled the Office of Cancer Complementary and Alternative Medicine (OCCAM). The office was created to augment the activities of the different divisions at NCI that were already supporting CAM research. OCCAM continues to promote and support research and generation of good quality information on the various disciplines and modalities associated with the field of complementary and alternative medicine (CAM) as they relate to the diagnosis, prevention and treatment of cancer.
Dr. White is a board certified medical oncologist and a cancer researcher. Dr. White graduated from Cornell University with a B.S. in Applied and Engineering Physics in 1979 and received an M.D. from Howard University in 1984. He completed a residency in internal medicine in 1987 and fellowships in oncology and hematology in 1990 at The Washington Hospital Center in Washington, D.C.
Christina I. Armstrong
Office Manager/Program Specialist

Ms. Armstrong serves as office manager and program specialist to OCCAM's director. Her position includes managing office budgets, contracts, travel and guest arrangements; planning and scheduling for the director; and overseeing full-time and contract staff. She works closely with the OCCAM director and staff, communicating federal policies and ensuring efficient operation of the office. She's also manage responsibilities for OCCAM's Communications Coordinator position which includes producing OCCAM's news information and other publications; overseeing the conference and exhibit program; and managing the OCCAM Web site.
Ms. Armstrong has over twenty three years of federal service. She began her career as an administrative secretary for the Office of the Secretary, Office of Minority Heath in 1991 and joined the National Cancer Institute in 2000. Ms. Armstrong is currently attending Ashford University; she's working towards a Bachelor's degree in Human Resource Management. She also has a certification in business and computer technology from Global Technology Business School; and holds numerous certifications in federal applications.
Nekesha Rowlett-Thomas
Meeting Coordinator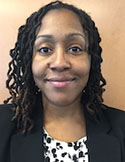 Ms. Rowlett-Thomas serves as the Office Assistant in the OCCAM Office of the Director. In this role, she is responsible for supporting the OCCAM Office Manager in the following duties: calendar maintenance, preparation of correspondence, technical presentations, coordination of travel arrangements, facilitation of meeting arrangements, and processing of administrative items.
Previous to joining OCCAM, Ms. Rowlett-Thomas worked over 10 years in the Banking Industry. She is a commissioned Maryland Notary Public since 2010 and has strong interpersonal skills, high levels of customer service and is very detailed oriented.
Libin Jia, M.D.
Health Scientist Administrator

Dr. Jia joined OCCAM in 2005 as a health scientist administrator. In this position, he helps establish research collaborations, most recently in the area of Traditional Chinese Medicine, and serves as a liaison between the collaborative parties and OCCAM. He also manages CAM supplements provided by OCCAM to NCI Cancer Centers and Community Clinical Oncology Programs.
Previously, Dr. Jia was a scientific project director in the NCI Office of Cancer Genomics and participated in the Cancer Genome Anatomy Project, Mammalian Gene Collection, and the H-Invitational, which is an international human genome annotation project. He also joined the project officer team for the Molecular Library Screening Centers Networks of the NIH Road Map in 2006, managing the compounds screening projects.
Dr. Jia graduated from Shanghai Medical University II with his M.D. in 1988 and did his post doctoral study at the M.D. Anderson Cancer Center in Houston, Texas.
Avraham Rasooly, Ph.D
Health Scientist Administrator

Dr. Avraham Rasooly joined the OCCAM office in 2014 as a health scientist administrator and is leading a trans-NCI initiative to develop low cost cancer technologies for global health. Before joining OCCAM, Dr. Rasooly served as Chief of the Disparities Research Branch and as Program Officer at the NCI Cancer Diagnosis Program where he supported research on biosensors, lab-on-chip, Circulating Tumor Cells and Point of Care (POC) cancer diagnostics technologies. In addition to his work at NCI, he directs a lab at the FDA Center for Devices and Radiological Health, where he develops various biosensor and lab on chip technologies for POC microbial analysis and food safety.
Dr. Rasooly received his Ph.D from Michigan State University studying the genetics of plant-microbial interactions. He served as Senior Research Scientist and as Research Assistant Professor at the Skirball Institute NYU Medical Center in New York conducting research on DNA replication.
Megan E. Sansevere
Cancer Training Research Award

Ms. Sansevere is a Cancer Research Training Award recipient, serving as a fellow under the mentorship of Dr. White. She works on projects related to interactions between dietary supplements and drugs and quality assessments of online information about complementary and alternative therapies. Ms. Sansevere graduated from Dickinson College with a B.S. in Neuroscience and Georgetown University with an M.S in Health and the Public Interest. She has a variety of interests within public health, including health promotion, behavior and communications, and health disparities.
Sophia M. King
Cancer Training Research Award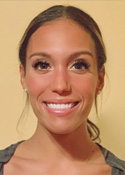 Ms. Sophia King is a Cancer Research Training Award recipient, serving as a fellow under the mentorship of Dr. Jeffrey White. She works on projects assessing the safety and efficacy of dietary supplements as complementary and alternative cancer therapies. Prior to her time at OCCAM, Ms. King was an All-Academic student-athlete for the University of Connecticut, where she received her B.S. in 2018 with a major in Biology and a minor in Physiology and Neurobiology. She then received her M.S. in Health and the Public Interest from Georgetown University in 2020. Ms. King holds interest in science writing, racial health disparities, and cancer-related research.
Research Development and Support Program
Dan Xi, Ph.D.
Program Director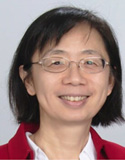 Dr. Xi joined OCCAM in 2005. As the Research Development and Support Program Director, she is responsible for overseeing and managing a portfolio of research grants and cooperative agreements on topics related to cancer complementary and integrative medicine research to enhance the overall optimal health outcome for cancer patients, such as nutrition, exercise, sleep, and other lifestyle modifications or medical interventions, as well as chronotherapy, meditation, manual-therapy, traditional medicine system, biological and pharmacological non-conventional modalities or practices, microbiome-based therapeutics and herbal medicine etc. She also conducts the NCI CAM research portfolio analysis for NCI's Annual Report on CAM.
Dr. Xi received her Ph.D. in Molecular and Cellular Biology & Pathobiology from the Medical University of South Carolina. Since then, she worked in the fields of neuroscience and cancer research at NINDS and NCI, with extensive research experience in high-throughput technologies and bioinformatics (e.g. built 35 K human cDNA microarray-fabrication facility for transcriptome molecular classification of Glioblastoma in 2002), single-cell gene expression quantification, neurotransmitters and transporters, drug discovery, pharmacology, toxicology, molecular and cellular biology.
Dr. Xi organized the 2016 DCTD/NCI cancer CAM therapeutics strategic workshop and leads the NCI Integrative Oncology Working Group. In September 2017, she led a trans-NIH "circadian and chronomedicine in the era of precision medicine" strategic meeting and chairs NCI Chronomedicine Interest Group. She was a member of planning committee of the 2017 NIH Microbiome Common Fund's 2nd Trans-NIH microbiome workshop, "The Human Microbiome: Emerging Themes at the Horizon of the 21st Century". She was a member of the NIH nutrition research task force writing group contributed to the development of the 2020-2030 Strategic Plan for NIH Nutrition Research. She is a member of "NCI clinical trial stewardship committee" and is actively involved in the activity of aging and elderly care at the NIH. She is the course director of the NCI-NIH Integrative Medicine Course (IM) training for NIH fellows through the NCI Center for Cancer Training (NCI/CCT) and leads the Trans-NIH IM course training committee.
Case Review and Intramural Science Program
Oluwadamilola Olaku, M.D., M.P.H., MRCOG
Case Review and Intramural Science Program Coordinator, Contractor

Dr. Olaku is a Scientific Program Analyst at OCCAM. He is responsible for soliciting and reviewing cases submitted to the NCI Best Case Series Program. He is involved in writing protocols and developing survey questionnaires. He is a co-investigator on two protocols. Dr. Olaku plays a significant role in organizing conferences and workshops at OCCAM. In addition, he develops collaborations within and outside the NCI. Prior to his current role, Dr. Olaku provided technical assistance to grant applicants, and performed portfolio analyses. He coordinated the OCCAM Monthly Lecture Series and journal club.
Prior to joining OCCAM, Dr. Olaku was a Ruth Kirschstein Institutional National Research Service Award recipient (NRSA). He completed a post-doctoral clinical research fellowship in Complementary and Alternative medicine at Morgan State University and Johns Hopkins University, Baltimore. Prior to his post-doctoral fellowship, Dr. Olaku was a practicing Obstetrician and Gynecologist at several University Hospitals in the United Kingdom. He has co-authored several publications and participated in peer review of manuscripts. Dr. Olaku earned an MD from the College of Medicine, University of Lagos, Nigeria and MPH from Morgan State University, Baltimore. In addition, Dr. Olaku earned a law degree at Middlesex University, London. He is a member of the Royal College of Obstetricians and Gynecologists, United Kingdom. He is certified by the Educational Commission for Foreign Medical Graduates (ECFMG). Dr. Olaku is on the faculty of Translational Research in Clinical Oncology Course (TRACO).
Clinical Research & Education in Integrative Oncology
Farah Zia, M.D.
Program Director

Dr. Farah Zia is a Board-Certified Physician, a practicing Internist and Medical Oncologist, with sub-specialization in Breast and Gynecologic Cancers. She received her Doctor of Medicine Degree from The George Washington University School of Medicine & Health Sciences, subsequently completing a residency in Internal Medicine from the George Washington University Hospital. Dr. Zia further pursued her training at the National Institutes of Health, completing a dual fellowship in Hematology & Oncology under the auspices of The National Cancer Institute and National Heart, Lung, and Blood Institute. During this time, she sub-specialized in the treatment of breast and gynecologic malignancies, under the mentorship of Dr's Sandra Swain and JoAnn Zujewski. Dr. Zia gained invaluable experience in oncology drug development and clinical trials during her tenure as Medical Oncology Branch Fellow, and through participation in a Cancer Therapy Evaluation Program (CTEP/DCTD) Fellowship.
After working as community oncologist in Fairfax VA, Dr. Zia returned to the NIH to pursue her interest in investigative medicine. She joined OCCAM/DCTD in 2007 as a Medical Officer. Currently, Dr. Zia serves as The Director of the Section of Clinical Research & Education in Integrative Oncology, with special focus on Women's Health, especially as it relates to breast and other gynecologic malignancies. She is an active member of the Warren G. Magnuson Clinical Center Medical Staff and continues patient care through the Center for Cancer Research (CCR) Women's Malignancies Branch (WMB), where she is an associate investigator on several breast and gynecologic cancer clinical trials.
Dr. Zia enjoys participating in the education of our next generation of physician/scientists. She is on the faculty and organizing committee of two courses that are part of an on-going training curriculum for NIH clinical and post-doctoral fellows, presented by the NCI Center for Cancer training (NCI/CCT) within the NCI Office of the Director: (1) Translational Research in Clinical Oncology (2) Integrative Medicine. She has also served as a mentor in the Cancer Research Training Award (CRTA) program, and as faculty of fellow selection committees.
Dr. Zia also holds interest in the research, development, and support of Integrative Health Modalities to help better the lives of all patients, including those with cancer. She co-leads a Trans-NIH Committee on Integrative Medicine, using the platform to spear-head and direct new projects across the NIH, as well as in collaboration with other federal, public, and private organizations. The platform has enabled study of the current state-of-the science of various integrative modalities, as well as allowed the identification of research gaps. The project strives to inform research strategies widely across the NIH intramural and extramural communities via investigative analysis, webinars, white-paper summaries, and targeted educational outreach.
Areas of Focus: Breast & Gynecologic Malignancies, Women's Health, Drug Development, Clinical Trials, Cancer Symptom Management, Integrative Medicine: Research / Development / Education