Last Updated: 11/18/20
Chronomedicine Speaker Series
Date: Thursday, November 19, 2020, 3:00 - 5:00 p.m.
Link: Webinar Online
Event number (access code): 172 794 4156
Event password: Nov19th$$
This event is open to the public.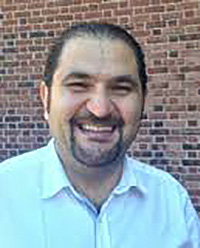 Sleep Research
Samer Hattar, Ph.D.
Chief
Section on Light and Circadian Rhythms
National Institute of Mental Health
National Institutes of Health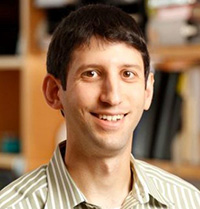 Disruption of the circadian clock in cancer, and opportunities for therapy
Brian J. Altman, Ph.D.
Assistant Professor
Department of Biomedical Genetics
Associate Member, Wilmot Cancer Institute
University of Rochester Medical Center
Rochester, NY
The 2017 Nobel Prize in Physiology or Medicine was awarded for the discoveries of molecular mechanisms controlling circadian clock, highlighting the fundamental importance of the field. Since then, the renascence of circadian research has been seen in many biomedical research fields, from basic biology to chronobiological therapeutic application. Circadian rhythm is a fundamental biological phenomenon in all living organisms entrained with their environment. The homeostasis or disruption of circadian rhythm and sleep is involved in many physiological or pathophysiological aspects of human health and disease, from metabolism, microbiome, neuronal and immune function to cancer, metabolic syndrome, aging, Alzheimer disease, behavior disorder and mental health-name a few. Since 2017, this speaker series has been timely providing and highlighting the cutting-edge advances in scientific discovery of this field and informing the potential future research direction.
Today's lecture is co-sponsored by "Chronomedicine Interesting Group" and "Complementary and Integrative Medicine Training Course". Dr. Samer Hattar's research focuses on light effects on circadian rhythms, sleep, mood and learning. Dr. Brian Altman's research interest includes the role of circadian rhythm in gene regulation, cancer cell biology and metabolism.
For more information, please contact Dan Xi, DCTD