Last Updated: 1/20/12
News from the Field
NCI grantee research shows improvements in
quality of life of patients with breast cancer
undergoing radiation therapy
Women undergoing radiation therapy for breast cancer can suffer from debilitating side effects that impact their quality of life (QOL). For example, treatments can leave women with fatigue, sleep disturbances, poor mental health, and unable to perform basic tasks of daily living. This isn't the way anyone wants to live, let alone someone battling breast cancer. Time away from treatments should bring solace and rejuvenation, not crippling fatigue.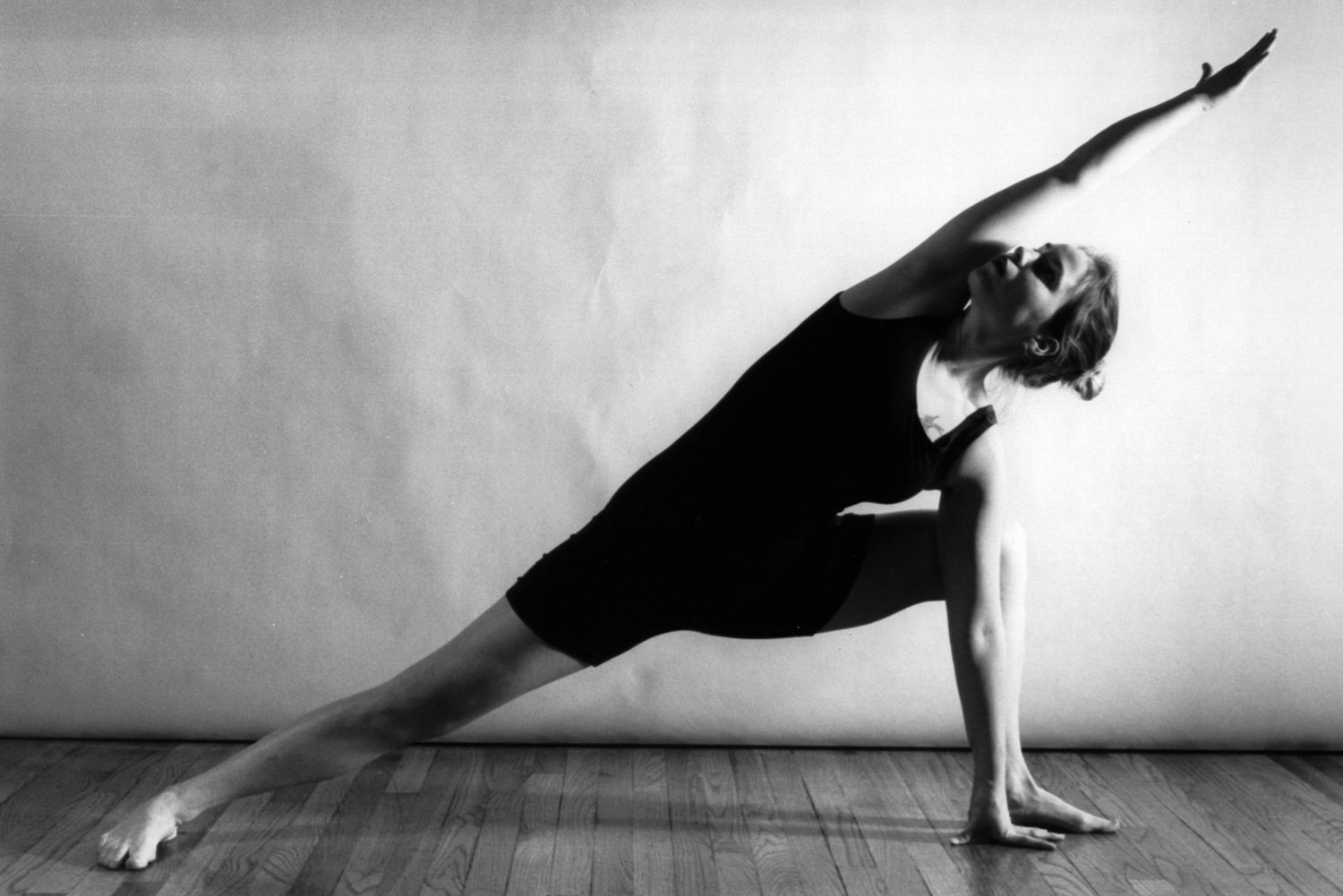 Dr. Lorenzo Cohen, Director of the Integrative Medicine Program at the MD Anderson Cancer Center in Houston, TX set out to tackle the issue by researching yoga as a potential method for improving women's QOL during cancer treatment. Dr. Cohen has recently been awarded a R01 grant* from the National Cancer Institute to further study incorporating yoga into cancer treatment. The research supported by this grant is just beginning and data from this project are expected in the next few years. However, much of the pilot data supporting the R01 was gathered from an R21** grant Cohen was also awarded. R21 grants support the development of pilot projects or feasibility studies that will support larger-scale creative and innovative research. Cohen presented data from the R21 project at the American Society for Clinical Oncology (ASCO) Annual Meeting in June 2011
As part of the project, breast cancer patients with stage 0-III disease undergoing radiotherapy were randomly assigned to one of three groups: a yoga group, a stretching group, or a waitlist control group. Patients in both the intervention groups attended sessions 3 days a week throughout their 6-weeks of radiotherapy. Self-reported measures of fatigue, depression, QOL, benefit finding (ability to find meaning in the illness experience), and spirituality were completed and saliva samples and 10 minute recordings of ECGs showing heart activity were collected before treatment, at the end of treatment, and 1, 3, and 6 months after treatment. Results suggested that at the end of radiotherapy, the yoga and stretching groups had statistically significant lower levels of fatigue relative to the waitlist group and the yoga group had better cortisol (a biomarker associated with stress) regulation than did the other two groups. At the 1, 3, and 6 month post-treatment time points, the yoga group had a greater increase in physical functioning and reports of general health than both the stretching and waitlist groups. In addition, 3 and 6 months following radiotherapy, the yoga group reported higher levels of benefit finding than did the other two groups. There were no differences in spirituality or depression between the three groups. The investigators concluded that while stretching improved fatigue and physical functioning somewhat, yoga also produced beneficial changes in fatigue, QOL, and several other markers of stress and heart rate functioning.
Dr. Cohen notes that these findings "show the beneficial effects of yoga relative to both an active control group that engaged in stretching and a waitlist control group. The active control group is important as we now know there is something unique about the yoga program that goes beyond the benefits of simply stretching, which in and of itself was somewhat useful. Our subsequent study will enhance the control group to also include some simple relaxation techniques. At the completion of the phase III clinical trial, if yoga results in better outcomes than a stretching/relaxation group then it needs to be offered as part of the standard of care for women undergoing radiotherapy for breast cancer."
Program Director Ann O'Mara noted, "Fatigue remains one of the most commonly reported symptoms across all cancer types. Thus, these findings will be informative to a wide variety of patients undergoing treatment, with the potential of improving the quality of life of patients who have completed their treatments and are disease free."
*Grant number: 1R01CA138800-01A1
**Grant number: 5R21CA102385-03
NCI funds largest cancer botanical research grant to study a complex multi-herbal intervention from traditional medical systems for cancer treatment
NCI is committed to multi-project and collaborative research. Bringing several scientists together to collaborate on complex problems is a time honored process and a mutually rewarding opportunity for experts to work together to further scientific discovery.
The P01 Research Program Project Grant mechanism supports integrated, multiproject research studies. Each Program Project application must consist of at least three component projects, which share a common central theme, focus, and/or overall objective. In September 2011, NCI, along with the National Center for Complementary and Alternative Medicine (NCCIH) and the NIH Office of the Director, funded a P01 project* grant to investigate the effectiveness of PHY906 as a modulator of the chemotherapy drug irinotecan in the treatment of patients with metastatic colorectal cancer. PHY906 is an extract of four herbs based on a formula of traditional Chinese medicine (TCM), known as Huang Qin Tang (HQT). HQT is used as a treatment for gastrointestinal ailments, including diarrhea, nausea, and vomiting. Preclinical data** suggests PHY906 can help improve the gastrointestinal side effects of irinotecan while simultaneously increasing the drug's anticancer activity.
The study, titled "Chinese Herbal Medicine as a Novel Paradigm for Cancer Chemotherapy," is led by Principal Investigator (PI) Yung-chi (Tommy) Cheng, Ph.D., of Yale University and the Yale Cancer Center's Developmental Therapeutics Program. He is joined by two other well-established Project leaders, Edward Chu, M.D. of the University of Pittsburgh Medical Center (UPMC), who also serves as Co-PI, and Hongyu Zhao, Ph.D. of the Yale School of Public Health.
The study has three main goals: 1) to confirm in humans that combining PHY906 with irinotecan may result in greater cancer-cell killing abilities of the chemotherapy drug, improve treatment side effects, and increase quality of life for the patients; (2) to explore the potential mechanisms of action of PHY906 by identifying specific molecular factors of the herbal mixture and their by-products; and (3) to develop novel and appropriate statistical and computational modeling methods for use in analyzing data from clinical effectiveness studies of herbal extracts. It is the hope of the scientists that this study may generate new methods for developing herbal or botanical medicines in combination with conventional chemotherapy for the treatment of cancer.
OCCAM Program Officer Dan Xi, Ph.D. stated, "This is the first NCI-funded clinical research Program Project grant studying a complex of multi-herbal mixtures from traditional medical systems (traditional Chinese medicine) for cancer treatment. The outcome of this research could lead to new therapeutic strategies for integration of traditional Chinese medicine with standard chemotherapy. The statistical methods being developed will likely provide useful tools for examining the clinical effects of multi-component natural products and their combination with conventional cancer therapies."
Further information on this project is available online, http://projectreporter.nih.gov/project_info_description.cfm?aid=8175586&icde=0.
*Grant number: 1P01CA154295-01A1
** Lam W, Bussom S, Guan F, Jiang Z, Zhang W, Gullen EA, Liu SH, Cheng YC. The four-herb Chinese medicine PHY906 reduces chemotherapy-induced gastrointestinal toxicity. Science Translational Medicine. 2010 Aug 18;2(45):45ra59.
OCCAM-funded grantee awarded additional funding to research ginger and lung cancer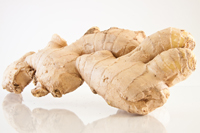 An OCCAM-managed grant received supplemental funding from the NIH Office of Dietary Supplements (ODS). This collaborative effort is the first time that ODS has jointly co-funded an OCCAM-managed grantee. The Program Officer is Dr. Dan Xi, Ph.D., of OCCAM.
The R21 grant* was awarded to Shengmin Sang, Ph.D., of North Carolina Agricultural and Technical State University. The supplemental funding was provided to the project titled "Ginger Extract: Bioavailability Study and Lung Cancer Preventive Effect." Funding will support continued study on the bioavailability, biotransformation, and metabolic profile of ginger extract and its key constituents. Recent studies** have shown that ginger has antioxidant, anti-inflammatory, and anti-tumor activities. Results from this study will aid in the development of methods for optimally preparing ginger extract that will be effective in the prevention of lung cancer, as well improve the quality of future clinical trials on chemopreventive effects through the use of standardized extracts. The parent project of this R21 supplement seeks to study the biological activities of ginger extract and its key constituents, [6]-gingerol and [6]-shogaol, and develop a ginger extract with high levels of shogaols that may help prevent lung cancer.
Further information on the project along with information on published results is available in the NIH RePORTER database: http://projectreporter.nih.gov/project_info_description.cfm?aid=8148074&icde=10022364
*Grant number: 3R21CA138277-03s1
**Shieh PC, Chen YO, Kuo DH, Chen FA, Tsai ML, Chang IS, Wu H, Sang S, Ho CT, Pan MH.Induction of apoptosis by [8]-shogaol via reactive oxygen species generation, glutathione depletion, and caspase activation in human leukemia cells. Journal of Agricultural and Food Chemistry, 2010 Mar 24; 58 (6):3847-54.
Sang S, Hong J, Wu H, Liu J, Yang CS, Pan MH, Badmaev V, Ho CT. Increased growth inhibitory effects on human cancer cells and anti-inflammatory potency of shogaols from Zingiber officinale relative to gingerols. Journal of Agricultural and Food Chemistry, 2009 Nov 25; 57 (22):10645-50.
Going Global: New NCI Center for Global Health
aims to promote cancer research and reduce
cancer deaths worldwide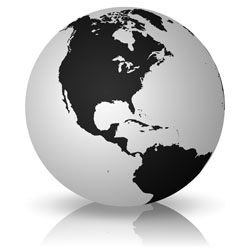 It's time to dust off your passport — the National Cancer Institute (NCI) is about to go international with a new center devoted to global health. Announced during NCI Director Dr. Harold Varmus' first Town Hall Meeting, the NCI Center for Global Health (CGH) is a program that will focus on research efforts that may directly impact global cancer health. The Center will encourage collaborations between researchers and public health professionals in the U.S. and around the world, particularly in developing countries. In September, Dr. Edward L. Trimble, MD, MPH, was named Director of the Center.
Drs. Varmus and Trimble recently published a commentary* in the journal Science Translational Medicine about the new center. While global health initiatives in developing countries have been directed at topics such as infectious diseases and maternal and infant mortality, cancer deaths in those countries have been on the rise. Varmus and Trimble noted that approximately 7.6 million people died from cancer worldwide in 2008, but "by 2030, the number of cancer deaths may rise as high as 13.2 million, with 69 percent occurring in developing countries."
Varmus and Trimble wrote that NCI will not directly provide cancer care as part of the Center's goals, but because NCI is a research agency, it stands in a position to advance research related to global cancer care. They also observed that there is some overlap between the CGH and the new "Provocative Questions" project (for more information about the Provocative Questions project, see the the corresponding story in the Funding opportunities section). For example, one of the questions directly related to global health issues asks why changes in cancer incidence occur when people move from one region to another.
For more information about the NCI Center for Global Health visit the Center's website, http://www.cancer.gov/aboutnci/globalhealth