Last Updated: 5/17/11
Research Highlights
International US-China collaboration in CAM research leads to new R01 grant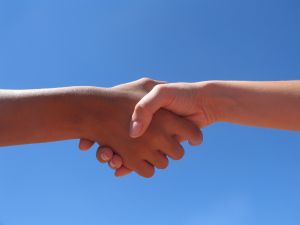 A new NCI R01 project* titled "Placebo controlled trial of acupuncture to prevent radiation-induced xerostomia" was awarded in February, 2011 to Lorenzo Cohen, M.D. at the University of Texas M.D. Anderson Cancer Center. Dr. Cohen is currently the principal investigator of a U19** cooperative agreement supporting the ongoing studies of the International Center of Traditional Chinese Medicine for Cancer. The International Center is a partnership between the M.D. Anderson Cancer Center in Houston, Texas and the Fudan University Cancer Hospital in Shanghai, China established to investigate the benefits of Traditional Chinese Medicine on some cancers and cancer side effects.
The new project builds on initial research conducted at the two institutions suggesting that acupuncture can diminish symptoms of xerostomia (dry mouth) in patients who had already developed the condition, and could also prevent the severity of xerostomia symptoms and improve quality of life in patients undergoing radiotherapy. The proposed multi-center, randomized, placebo-controlled trial will examine the effects of acupuncture at preventing radiation-induced xerostomia in patients undergoing radiotherapy for head and neck cancer (M. D. Anderson) or nasopharyngeal carcinoma (Fudan Cancer Hospital).
OCCAM's Dan Xi, Ph.D.- the program officer of the U19 cooperative agreement- commented that "we are very glad that some of the initial clinical studies performed at the International Center of Traditional Chinese Medicine at Fudan Cancer Hospital have contributed to the scientific basis for this newly awarded R01 grant. The original cooperative agreement has fostered the establishment of an excellent collaborative relationship, a strong experienced clinical research team, and a fruitful clinical research infrastructure for conducting international collaborative Traditional Chinese Medicine cancer research at both cancer centers."
More information and results from the original U19 and the new R01 can be found at the NIH Reporter database, http://projectreporter.nih.gov/, by entering the project numbers located below.
*Project number: 1R01CA148707-01A1
**Project number: 3U19CA121503-04S1
Literature Review of Studies Investigating Herbal Therapies Used by Cancer Patients
Herbal therapy may be among the most commonly used types of complementary and alternative medicine (CAM) by cancer patients, but how much evidence exists to support the use of these treatments? Oluwadamilola Olaku, Case Review and Intramural Science Program (CRISP) Coordinator, at the Office of Cancer Complementary and Alternative Medicine (OCCAM) and Jeffrey D. White, Director of OCCAM, conducted a literature review, published in the European Journal of Cancer, to evaluate the herbal therapies that have had published cancer case reports and those that were subsequently investigated in prospective studies.
Forty-three articles describing 71 cases were included in this analysis. Among these articles were 18 case reports showing apparent anti-tumor effects of herbs used by cancer patients and 21 case reports showing adverse effects of herbal treatments. There were also four case reports in which patients used herbs to relieve disease symptoms. A search for prospective research studies examining these therapies revealed that while some herbs (for example, mistletoe and noni) have been the subject of clinical studies, the majority of herbal therapies have not been additionally investigated following publication of positive case reports.
The authors note there are challenges associated with studying herbal treatments, such as identifying the specific component of a multi component herbal therapy linked to an effect and difficulties in creating herbal placebos. However, Olaku and White conclude that, despite these hurdles, researchers should consider "prospective research when credible evidence is available suggesting potential benefit to cancer patients from herbal or other unconventional approaches."
The article abstract can be viewed via PubMed: http://www.ncbi.nlm.nih.gov/pubmed/21185719
Cancer survivors more likely to use CAM compared with non-cancer survivors
There are nearly twelve million cancer survivors in the US and the daily challenges they face with health care and self-care will continue to be a pressing concern for the health care system. A recent study published in the Journal of Cancer Survivorship by NIH-supported researcher Jun James Mao, Ph.D. and his colleagues highlights some of the unique differences in the use of complementary and alternative medicine (CAM) between cancer survivors and people who have never had cancer.
Dr. Mao's research is supported by a K23 Career Development Award* from the National Center for Complementary and Alternative Medicine (NCCIH). In his publication titled "Complementary and alternative medicine use among cancer survivors: a population-based study," Dr. Mao and his research team analyzed data from the 2007 National Health Interview Survey (NHIS), conducted by the Centers for Disease Control and Prevention (CDC) and the National Center for Health Statistics (NCHS), to learn more about how cancer survivors are using CAM, reasons and motivations for their use, and their communication of CAM use with their health care providers. The study found that cancer survivors were significantly more likely to have ever used CAM in their lifetime compared to non-cancer controls (65% vs. 52.5%). Cancer survivors stated that reasons for CAM use included wellness or general disease prevention, to increase energy, to enhance immune function, treatment of pain-related symptoms, or to help deal with psychological stress or insomnia. Further discussion of the data brought unique insight into reasons why patients may or may not choose to disclose their CAM use to providers, such as fear of a negative response and physicians not being perceived as helpful or supportive.
Studies of this kind provide a closer look at CAM use in the general population and give researchers, clinicians, and CAM practitioners more information about how CAM is being used in the daily lives of survivors.
For more information on this study, the article can be viewed online at http://www.ncbi.nlm.nih.gov/pubmed/20924711
A Natural Catalogue: Herbal library created to house Traditional Chinese Medicine Botanical Extracts
In the United States, 38% of adults in 2007 reported using some form of complementary and alternative medicine (CAM) to treat illnesses or prevent the onset of disease, according to national survey data.* Nearly 18% of adults surveyed had used natural products, making this the most popular category of CAM therapy. Although using herbal and natural medicines has increased in popularity within the US adult population, the scientific community has been hesitant to encourage wide-spread use of herbal supplements to treat and prevent illnesses. Clinical trials researching the effectiveness of herbal medications have been criticized for their lack of reproducibility and poor quality assurance of the products used. For example, herbal supplements may not be identical in each clinical trial — they may be contaminated or may be produced by different methods, which might affect the way the supplement reacts in the body.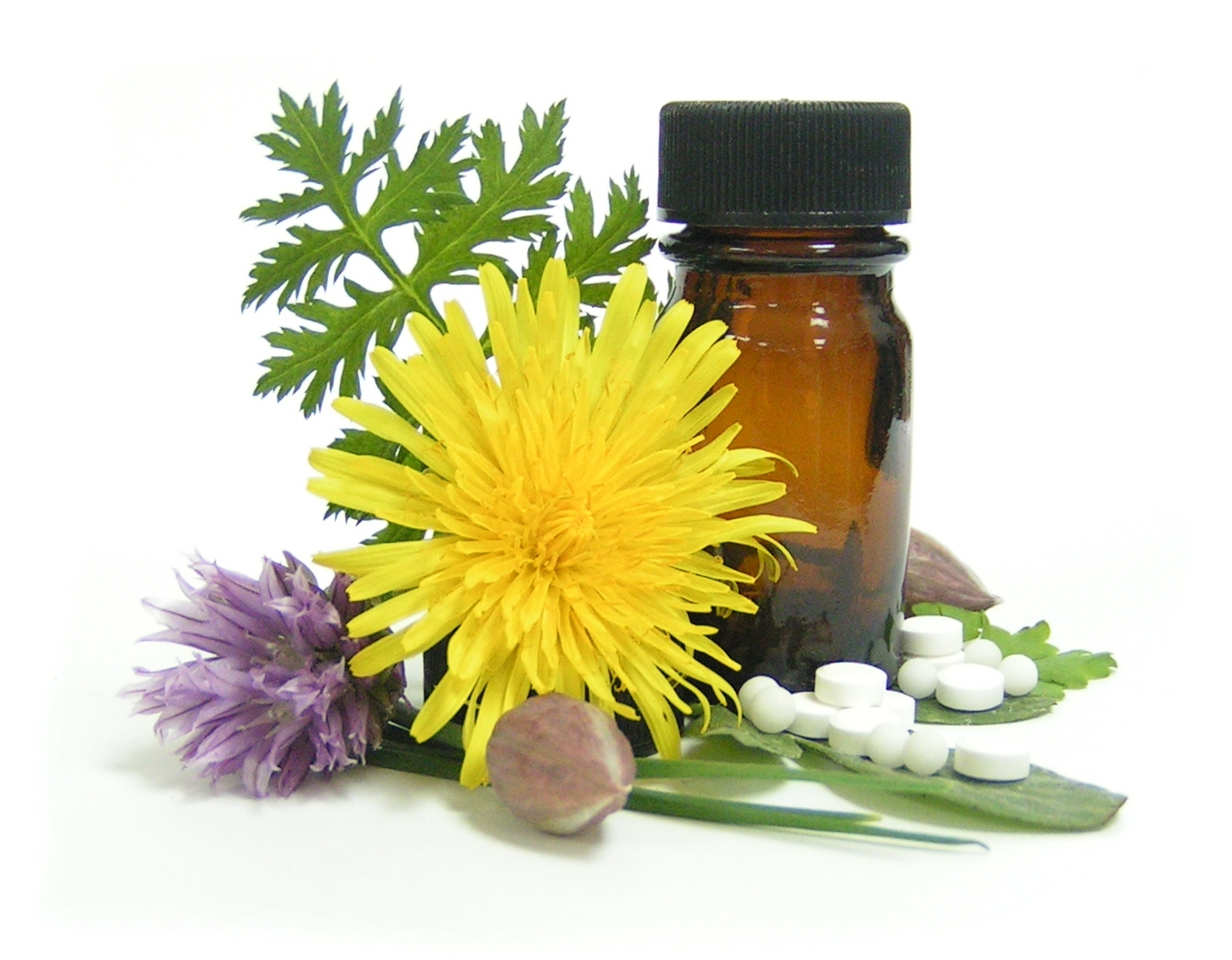 Research conducted in conjunction with an NCI U19 Cooperative Agreement** between investigators from Harvard Medical School, Beijing University of Chinese Medicine, and Hong Kong Baptist University has resulted in the creation of a prototype library of 202 plants and fungi commonly used in Traditional Chinese Medicine (TCM) herbal prescriptions. According to the research published in the January 2011 issue of the journal Fitoterapia,*** Principal Investigator Dr. Eisenberg and his research team noted that each plant gathered for inclusion in the library underwent rigorous screening criteria to be eligible for submission. With the oversight of TCM botanical experts, each species was collected using Chinese traditional techniques from 2-3 different locations that were precisely documented using GPS. Once they were gathered, the plants were tested for pesticides and heavy metals to ensure that the specimens were in the purest form possible. The samples with the least amount of contaminants underwent additional processing and analysis in the lab to further ensure purity, to identify individual components present in the plants, and to prepare them for use in research studies.
The library, which is housed in Harvard University, aims to establish a future model for systematically evaluating botanicals traditionally used for the treatment and prevention of cancer. This will advance, on a global level, the research that analyzes herbal therapies and their potential for treating and preventing a variety of illnesses. More information on this research can be found by referencing the journal article available at PubMed, http://www.ncbi.nlm.nih.gov/pubmed/21108995.
*http://nccam.nih.gov/news/camstats/2007/camsurvey_fs1.htm
** 5U19CA128534-04
***Reference: Eisenberg DM, Harris ESJ, Littlefield BA, et al., Developing a library of authenticated Traditional Chinese Medicinal (TCM) plants for systematic biological evaluation – Rationale, methods and preliminary results from a Sino-American collaboration. Fitoterapia. 2011: 82(1):17-33.