Last Updated: 5/17/11
Funding Opportunities
Unlocking the Secrets of Natural Products Used in CAM
Many forms of complementary and alternative medicine (CAM) rely on natural products, such as herbal medicines, botanicals, dietary supplements, and probiotics. The National Cancer Institute (NCI) has a unique interest in researching natural products and their effects on cancer, including identifying natural products that may help prevent cancer and those products which may help to treat it. A joint request for applications (RFA) between NCI, the National Center for Complementary and Alternative Medicine (NCCIH), and the Office of Dietary Supplements (ODS), titled: "Mechanistic Research on CAM Natural Products (R01) (RFA-AT-11-001)" opened on November 1, 2010. The RFA seeks the submission of studies with potential to provide new data on the biological effects or mechanisms of action of natural products that could further improve the design of clinical studies.
Types of studies that are considered appropriate include (but are not limited to):
Developing methods to improve purification and characterization of complex natural products.
Determining active components of natural products.
Elucidating interactions among components within a single botanical product, between components of mixtures, as well as between natural products and pharmaceuticals.
Developing tools to measure hypothesized biological effects in clinical trials.
More information on this RFA is available: http://grants.nih.gov/grants/guide/rfa-files/RFA-AT-11-001.html.
Researchers are encouraged to contact the NCI program director assigned to this RFA, Dr. Young S. Kim of the Nutrition Science Research Group in the Division of Cancer Prevention, at yk47s@nih.gov.
NCI's Collaboration with Fogarty International Center Aims to Address Global Health Needs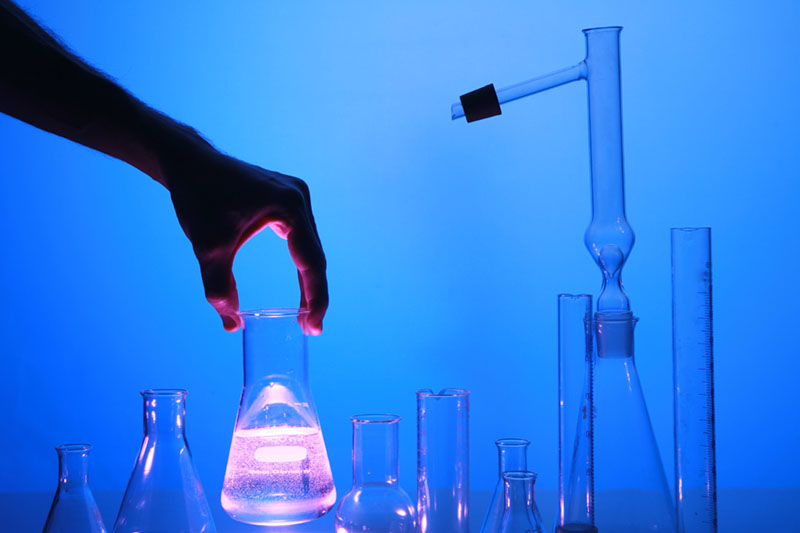 The National Cancer Institute and the Fogarty International Center of the National Institutes of Health are collaborating to encourage applications for biomedical research between scientists supported by NIH and investigators in low- and middle- income countries (LMIC). Originally opened on December 10, 2010, this funding opportunity announcement for R03 grants (PAR-11-037) titled: "Limited Competition: Fogarty International Research Collaboration - Basic Biomedical (FIRCA-BB) Research Award (R03)," aims to build partnerships between NIH-funded US researchers and international investigators to address global health needs. Further objectives of the Fogarty International Research Collaboration Award include helping to build research capabilities and foster sustained and productive research at the selected LMIC institutions. NCI is particularly interested in researching innovative concepts and methods including complementary and alternative medicine, emerging research techniques and technologies, and working with unique populations and environments.
Collaboration with a LMIC is required and this collaborator must be from an institution located in a LMIC as defined by the World Bank. Several other eligibility criteria that apply to principal investigators at both US and the LMIC institutions are available at the announcement webpage: http://grants.nih.gov/grants/guide/pa-files/PAR-11-037.html
For more information into this unique research opportunity, please visit the funding announcement webpage http://grants.nih.gov/grants/guide/pa-files/PAR-11-037.html, or contact NCI program director Dr. Dan Xi, at xida@mail.nih.gov. Program directors are knowledgeable in the grant submission process and are available to offer advice. Questions are always welcomed during the application process.
Funding Available for Research on Diet Composition and Energy Balance (R01)
Due to the increased prevalence of obesity and its association with many chronic diseases, the National Cancer Institute is interested in research focused on dissecting and exploring the complex causes of obesity. An unhealthy diet and imbalanced energy consumption are known to advance obesity, but how do the foods we eat influence energy balance?
The funding opportunity announcement (FOA) titled "PA-10-152: Diet Composition and Energy Balance (R01)," originally release on March 22, 2010, invites applications for research studies that focus on the role of diet composition in energy balance. This FOA supports both long-term clinical studies evaluating the efficacy of diets differing in micro- or macronutrient composition, absorption, dietary variety, or energy density for weight loss or weight maintenance and short-term basic clinical studies investigating the impact of micro-or macronutrient composition on appetite, metabolism, and energy expenditure.
Specific research areas of interest for this FOA include, but are not limited to:
Studies addressing the impact of diets varying in levels of protein, carbohydrate, fat, phytochemicals, or ethanol on appetite, food selection and intake, and energy expenditure.
Studies using complementary and integrative approaches to improve body composition and energy balance.
Studies examining the role of complex fatty acids (e.g., omega-3 fats EPA and DHA) in microbiota patterns and maintenance of energy balance and glucose metabolism.
Studies assessing the bioactive attributes of phytonutrients (e.g., green tea) that impact energy balance and weight loss maintenance
For more information about this program announcement, visit the web page at http://grants.nih.gov/grants/guide/pa-files/PA-10-152.html . You may also contact the NCI Program Director assigned to this program announcement contact Dr. John A. Milner at jm524n@nih.gov.