Last Updated: 11/9/12
News From the Field
Grant to Develop International Research Partnership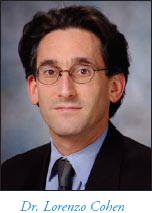 In October 2005, NCI awarded a $2.15 million grant to build upon and support ongoing studies of the International Center of Traditional Chinese Medicine for Cancer. This grant continues the partnership between The University of Texas M. D. Anderson Cancer Center (MDACC) with the Cancer Hospital, Fudan University (CHFU) in Shanghai, China, which was formed as a result of a pilot grant awarded in 2003.
This four year U19 grant will support the ongoing investigation of three aspects of traditional Chinese medicine: herbal and natural treatments that target the disease and related symptoms; acupuncture for dealing with some side effects of cancer treatment; and the bio-behavioral effects of qigong and other mind/body-based interventions. While NCI has supported research of individual topics related to traditional Chinese medicine (such as acupuncture), this collaboration was the first of its kind and remains unique for NCI as the only international center devoted to cancer CAM research.
Dr. Lorenzo Cohen of MDACC is the principle investigator of this grant. Dr. Cohen is an Associate Professor, the Director of the Integrative Medicine Program, and the Chief of the Section of Integrative Medicine in the Departments of Behavioral Science and Palliative Care & Rehabilitation Medicine at the MDACC.
CAM Practitioners Can Get Involved: The NCI Best Case Series Program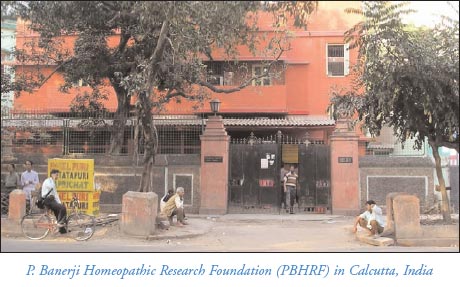 The NCI Best Case Series (BCS) Program invites CAM practitioners to submit retrospective data on patients (clinical history in addition to radiographic and pathology reports) that document significant tumor reduction in response to an alternative modality for cancer treatment. Each case is reviewed against the same rigorous standards of evidence as novel conventional cancer therapies. The NCI BCS Program offers practitioners who treat patients using CAM early, expert assistance in identifying and compiling persuasive case studies, as well as the opportunity to have their data evaluated at NIH. The primary goal of this program is to obtain and review sufficient information to determine if NCI-initiated research on a specific intervention is warranted.
An example of a completed NCI Best Case Series involves homeopathy at The P Banerji Homeopathic Research Foundation (PBHRF) in Calcutta, India. The Drs. Prasanta and Pratip Banerji presented cases of 4 patients (2 with lung cancer and 2 with esophageal cancer) treated with their specific approach to homeopathy who had radiographically documented improvement of their tumors while reportedly receiving only the homeopathic preparations prescribed at the PBHRF clinic. OCCAM is currently working with researchers at the All India Institute of Medical Sciences to obtain approval for a prospective outcomes monitoring and evaluation study (POMES) in Calcutta, India at the PBHRF Clinic. This study will provide a mechanism for independent, prospective documentation and assessment of the responses that occur in at least 30 sequential new lung cancer patients treated in these clinics with the goal of determining if a prospective clinical trial could and should be done.
CAM practitioners interested in compiling case studies for the NCI BCS Program may obtain a submission packet by visiting the OCCAM Web site at http://cam.cancer.gov/docs/2008_bcs_submission_packet.pdf.
Best/Worst Cases — International Workshop
In June 2005, the National Research Center in Complementary and Alternative Medicine (NAFKAM) hosted the first international workshop on best and worst cases of patients' use of alternative treatment. Held in Tromsø, Norway, researchers from the United States, Germany, Denmark, Sweden, and Norway gathered with the purpose of exchanging knowledge, sharing experiences related to best and worst cases, and discussing joint efforts in the years to come.
The themes of the workshop included terminology and definitions, best-cases and exceptional patients, procedures for registration of best- and worst-cases, experience with procedures of medical assessment, and research projects on best-cases and exceptional patients.
The institutions and sessions included in the workshop were the following:
NCI — NCI Best Case Series Program focusing on cancer
Columbia University, Mailman School of Public Health — a completed cancer best-case series review and a published report
Klinikum Nurenberg in Germany — "Unconventional and Complementary Methods in Oncology" focusing on a best-case series (spontaneous remission of cancer), clinical research, and systematic reviewing
Karolinska Institutet in Sweden — Best and Worst Case Series: Exploring Exceptional Experiences of Cancer Patients' Use of Complementary and Alternative Therapies
University of Tromsø, NAFKAM — Exceptional Case History Register focusing on serious/chronic illnesses
Multiple Sclerosis Society of Denmark — "Procedures for Registration of Best- and Worst-Cases"
An article is currently being written based on the workshop. In 2007, NCI will host a second international gathering of researchers focusing on best- and worst-cases.
California Health Interview Survey & CAM
NCI's Division of Cancer Control and Population Sciences Applied Research Branch staff is using data from the California Health Interview Survey (CHIS) to examine the use of CAM in preventing and treating cancer and other chronic illnesses. This study, called CHIS-CAM, is a collaborative effort between NCI and the UCLA Center for Health Policy Research. With more than 9,000 respondents, it is the largest statewide population-based survey to document the use of CAM services. The study focuses on a wide-range of CAM modalities, including: alternative healthcare providers, unconventional cancer therapies, special diets, dietary supplements and vitamins, mind-body techniques (such as relaxation), spiritual/religious therapies, exercise and physical training, and support groups. The results of the first analysis of this study were published in the December 2005 issue (Volume 2, Number 4) of the journal Evidence-based Complementary and Alternative Medicine.
For more information about CHIS-CAM, please visit http://appliedresearch.cancer.gov/surveys/cam/.